A MUM says she's found her appy ever after…after conceiving her second child using a sperm donor APP.
Stephenie Taylor (CORR) was desperate for a second baby and didn't want the hassle of a relationship.
So she picked the sperm from a sperm-finding app, ordered an insemination kit off eBay and watched videos showing how to do an at-home impregnation on YouTube.
The result is baby Eden, conceived on the first try when the 'DNA donor' she picked from the site came to her house to drop off his sperm.
Stephenie, 33, said: "You could say she is a real online baby.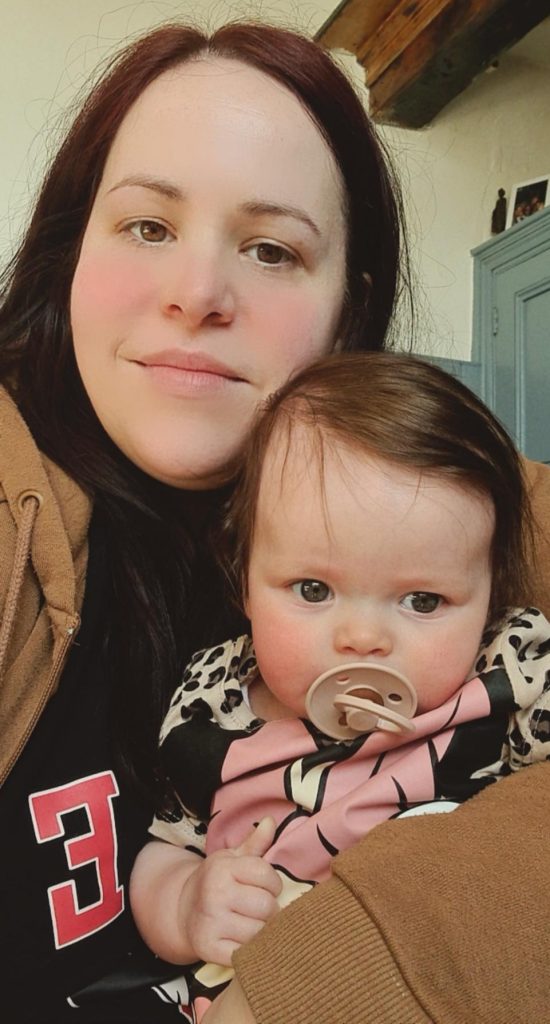 "I looked at Youtube videos of how to do insemination, I bought a kit off eBaby, I found a donor on an app, so she is a bit of a miracle.
"You could argue that if I didn't have access to all that electronically then she wouldn't be here.
"But I'm over the moon to be a mum again and I'm proud of the way she came into the world."
Stephanie already had son Frankie, five, with an ex partner who is not involved in his life.
But she didn't want him to be an only child and longed for another tot to complete her family.
"I'm a solo mum by choice and I think ethically every woman should have the right to choose," she added.